Fresh on the heels of my post preaching the importance of staring the week with a positive attitude, I'm finding myself in a bit of a funk today. My stomach is in knots and I'm feeling a little off. Normally, I would just recognize it and quietly wait for it to pass but this morning I read a post from Skinny Runner about how we present our life and want to look like the best version of ourselves to others.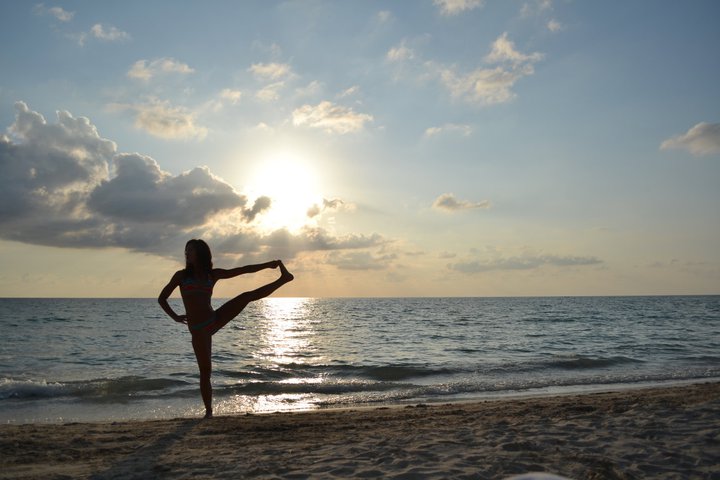 I try to keep Peanut Butter Runner a super positive place. I know that everyone is dealing with all of their own day-to-day drama and the last thing you want to do is hear me whine about my day. But let me be honest, I definitely experience ups and downs, good and bad days…and sometimes for no apparent reason. Today is one of those down days.
I share a lot of my life with you all and I love that. Most of the time I share more of the "shiny fun things" with you than the "sweep it under the rug and forget about it" stuff. I'm going to take a quick moment to get real with you. I'm going to address that down stuff and then finish with a reminder of things that are lifting me up and making me happy right now.
A close family member is being scheduled for a heart surgery that I will share more about later. It's just come as a surprise and is understandably upsetting.
I'm in a little bit of a limbo right now to keep my life feeling balanced. While I am so happy with the direction that things are going in right now, it's not leaving a ton of free time. I'm struggling to find time to fit in some social engagements, projects and everyday errands. I have a list about a mile long about topics I want to blog about but I can never carve out time to get them done! I get a little stressed when things start to feel out of balance and disorganized. The issue with this is that I don't really want to give anything up…so what's a girl to do? I just keep pushing on.
I miss my friends. I haven't spent time with or even had phone dates with my best friends who live out of town in far too long. I am definitely going to remedy that this week. (Consider yourselves warned!)
I haven't been able to work out for the past two days due to teaching commitments…some unforeseen and I haven't run since last Thursday. Usually this wouldn't be such a big deal but exercise is one of the best ways for me to deal with stress and I am in serious need of a good solitary run.
Why was that incredibly hard to write? I know it doesn't seem earth shattering but I almost deleted it at least three times. Gah.

Now that's out of the way I want to finish this with some positives.
Despite my packed schedule, I love teaching and every time I am with a class I feel joy and gratitude to be leading them. I am blessed by all of the opportunities that have come my way in the last few months. I am so lucky to be able to do something that I love so much.
My husband is amazing. Seriously. He went to the grocery last night to get staples for the week and dinner stuff while I was teaching. We tag teamed dinner last night and ate outside on the patio. It was glorious. I love him and I am so thankful for our relationship.
I love Charlotte and I am so happy that we live here. Recently, I have been feeling so connected to the city and like I have a real, settled life here. I love running into people around town, knowing half the people in every yoga class I attend and having family here.
Writing this blog is so rewarding. Even though I haven't been able to post as much as I'd like to or about as many topics as I'd like to, I love this blog. I so enjoy hearing from and interacting with you guys. I feel inspired DAILY by you.
I just got to go to Jamaica for seven days on vacation. Trust me, I'm trying to ride that high for as long as I can.
See, it's not all that bad. Yes, I am having an off day but I have so much good to focus on. How is your day going?